Chelsea Inbody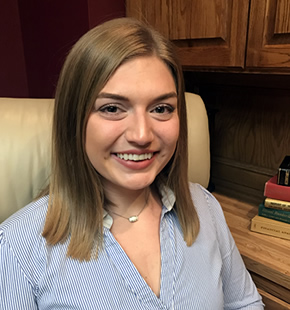 About Me
Chelsea graduated from Broken Arrow High School in 2008. She obtained her technical degree in administration from Tulsa Technology Center in 2007. She has spent the last 10 years gaining knowledge and experience in accounting and administration in multiple industries that include, banking, loans, HVAC, and insurance.
Chelsea joined Preston Smith, PLLC in late 2016 and has many roles at the firm, she works as our tax processor, scheduler, performs bookkeeping for multiple clients and also works as the administrative assistant to all team members. In addition to these roles, she cares for our four legged team mates at the office.
In Chelsea's free time she enjoys all things outdoors such as, mountain biking, hiking, catamaran racing, kayaking, swimming, and going camping. She also enjoys weight lifting and learning about health & nutrition. She loves traveling and spending time with family and friends.
Position:Administrative Assistant
Phone: 918-250-1040